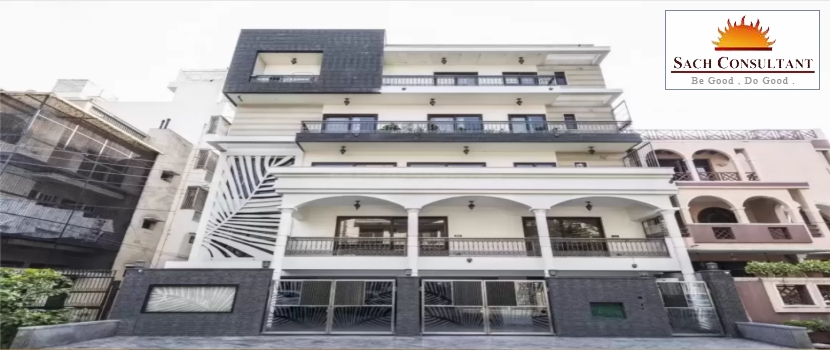 Are you planning to invest in an individual house or a villa? There are several properties here in India which are on sale. But before you choose, you should always know whether investing in property is good or bad. Individual houses and villas are generally chosen by those people who want to experience a better living which is filled with serenity and tranquillity. These places are constructed in both classical and modern type. Especially in Villas, you will find a total artistic architecture which is preferred by many. But if you love to have a modern house, surely you will get that too. Choosing the perfect place which is on sale in Delhi depends mainly on your preferred and also the good amount of research which you can do both offline or online. Though modern homes have several different features and amazing amenity still there are several aspects that one should keep in mind while choosing the right one. You should understand the myriad serenity in a house that you own and some other elegant features.
How To Get The Best Individual House And Villa?
There are certain points that one should follow to get the best place to invest in. Different cities have different types of properties with different surroundings. One should know what they prefer and then choose the place where they will like to invest.


• Location
One of the most important thing or aspect that you should consider while buying an individual house or villa is the location. A good location will help you to get capital appreciation and also you will get good returns on the amount that you have invested. Moreover, well-connected transport and road network, schools, shopping malls, hospitals and other nearby places will add more value to the place that you have chosen to buy. If you are still thinking which locations would be best for you to buy, you can look to the individual houses/ villas for sale in Golf Link, Delhi.


• Aesthetics And Architecture
We all aspire of a dream home and a certain kind of architecture that we would love to have in our home. Architecture is like an expression of values and the houses or villas with elegant aesthetics and architecture with artistic and unique designs and elevation are preferred by people mostly. If you are one among them choose the one that matches your preference and taste. There are several sellers who want to sell individual houses in Golf link, have a look at them and choose what's best for you.


• Amenities
One of the important traits of a good home is the amenity. The minimum amenity that you may find in a villa is the clubhouse, power backup, swimming pool, play area for your children, gymnasium, internal roads and much more.


• Specifications
Individual houses and Villas reflect a sense of luxury and also high-quality specifications which are used during the construction. Better the specifications are, better are the chances of having a greater value even in the figure.


• Maintenance
Make sure that the place that you are buying is maintained properly. Also, check the maintenance cost for future expenses.


• Security
Check that the location is crime-free. It is always better to check the crime rate for the area before you choose to buy.
Thus, follow these points and buy villas for sale in Golf Link in Delhi.