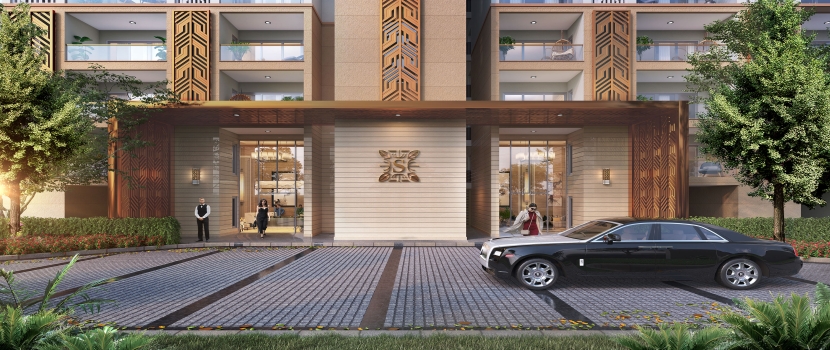 South Delhi is an administrative block of the National Capital Region of India. It is a huge place and contains several posh areas. There are many places of entertainment as well as other places that make this place really a happening place.
The Areas that Come Under South Delhi
South Delhi is a high-class area. It is really expensive and all the areas which we consider as Delhi's breathing space can be found in South Delhi. South Delhi is huge in terms of area and South Delhi contains few prestigious universities like IIT, Delhi, and JNU. These places are looked up to by the students all over the country. studying in these institutions has been a dream of many. Certain other things make South Delhi better than North. The Places that come under South Delhi are:
Hauz Khas
Saket
Vasant Kunj
Mehrauli
Chattarpur
Sainik Farm
Lodi Garden
Kalindi Kunj
Greater Kailash
These places are very famous places of NCR. Nowadays people prefer to settle in NCR Region because of the growing population of New Delhi. This altogether makes entire South Delhi a very important place in North India.
Greater Kailash Region has some of the most fashionable style apartments. There are ready to move houses available in the Greater Kailash region. These are now one of the most developed realtor areas.
This place is the IT Hub of Delhi and is one of the most important areas of New Delhi. It is well known for its ready to move in floors and apartments. These areas are generally one of the highest-rated areas and the quality of life in these places is really expensive. Howsoever these places are preferred over other regions because of their greenery and less population compared to North Region.
Quality of life in South Delhi can never be questioned. The High standards of living and premium quality of life make it exceptionally extraordinary. Places are really high rated over here and the rent is also very high. Howsoever it should be noted that the owners of property in these regions are wealthy and have excellent jobs and societal status.
Educational Institutions
This place in this regard has all the attention of the country. Great institutions exist in South Delhi. They are as follows:


Jawaharlal Nehru Institution (JNU)- So what's the protest about? Well, JNU is that very institution where students are conscious and vocal about their rights but that is not all. This is one of the premier institutions of India and the best institution of Social Sciences which produces top-notch researchers. Every year it also produces several IAS and IPS Officers.


Indian Institute of Technology, Delhi- This is that institution where every two out of three children in India wants to get into. Yes, IITD one of the best institute which produces entrepreneurs like no one in this entire country does. This is that very institute which is house to all the smartest of smart kids.


National Institute of Fashion Technology (NIFT)- This is that particular institute from where great designers come out. Well we understand their value when we attend wedding ceremonies so better not mess with their capabilities because they shape the world in a way or the other.


Delhi university, South- Now DU is huge and it is said that the North Campus is much more fulfilled than the south campus howsoever certain colleges are really great.
South Delhi Overview
Well, South Delhi is really great and if one has the capability to settle in South Delhi then he should surely grab the opportunity and jump at it. South Delhi has many places to visit and Qutub- Minar is one of the most visited places there. In a word or two South Delhi is great.